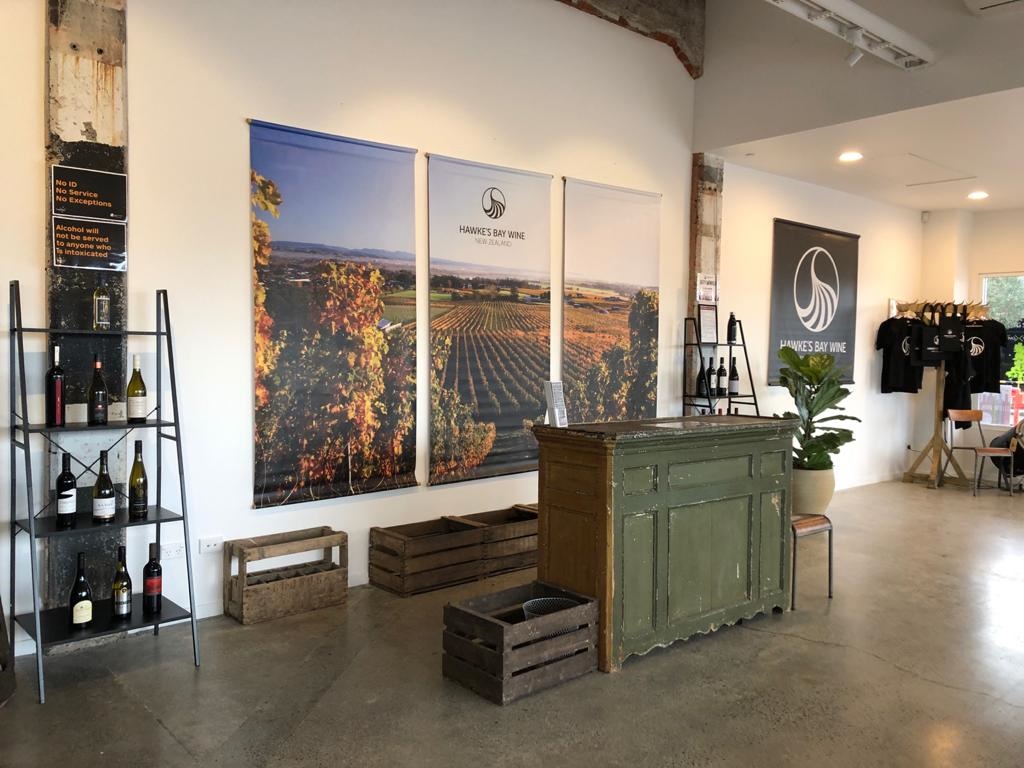 Sacred Hill, along with 30 Hawke's Bay wineries, will be presenting our wines as part of a regional tasting at the urban, pop-up cellar door run by Hawke's Bay Winegrowers in Hastings.
Along with rotating feature wineries or groups presenting special themed tastings, a number of the wines on show, which are not usually available via cellar doors, will be available to taste or to purchase by the bottle.
The Hawke's Bay Wine cellar door will operate for 13 weeks from Thursday 13th August to Sunday 8th November. It will be open twenty hours a week – Thursdays 1pm to 5pm, Fridays 1pm to 6pm, Saturdays 11am to 6pm and Sundays 12pm to 4pm.
Sacred Hill feature table: 8th – 11th October 2020