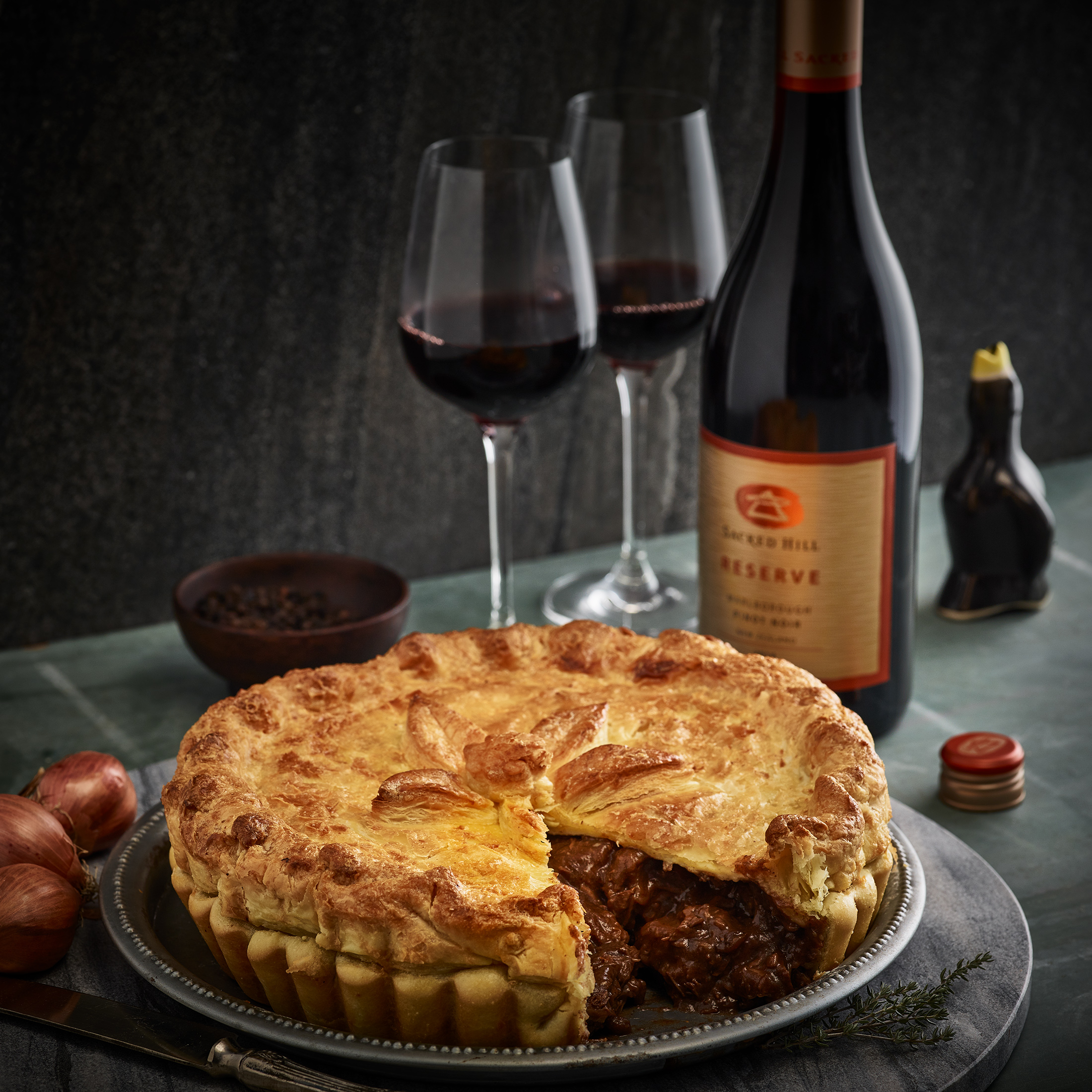 16 Aug

Recipe: Beef & Pinot Pie

Enjoy a slice of this delicious looking Beef and Pinot pie with any glass of red, or even better, our Sacred Hill Reserve Marlborough Pinot Noir!

Ingredients:
1 tablespoon oil
1 onion – finely sliced
500g beef mince
2 tablespoons tomato paste
250g mushrooms – chopped up
Flaky puff pastry
1 cup Pinot Noir
Method:
Heat the oil in a frying pan and sauté the onion until clear.
Add the mince and cook until brown
Add the tomato paste and cook for 2 minutes
Add the mushrooms and Pinot Noir and bring to the boil, reducing to a simmer once boiling, cooking for a further 10 minutes (or until the mixture has thickened).
Line your pie dish with pastry and fill with the mince mixture
Cover the mince mixture and close the pie off with pastry, pinching the sides together.
Brush the pastry with beaten egg and bake for 25-30 minutes (or until pastry is golden).