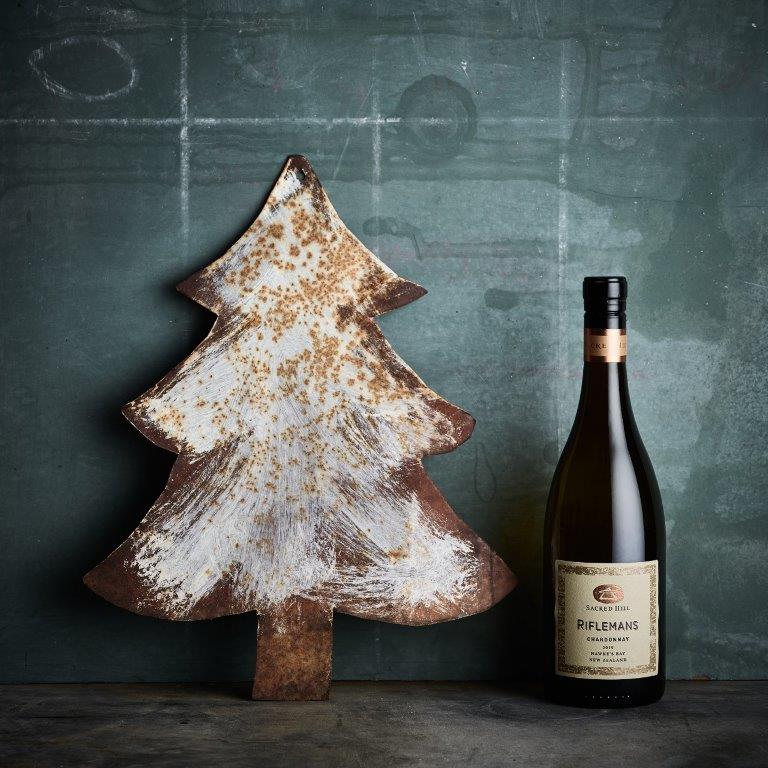 15 Dec

Hawke's Bay Wine releases its first ever single vintage Chardonnay collection.

This December, Hawke's Bay Wine released its first ever single vintage Chardonnay collection. A carefully selected set of twelve 2019 Chardonnays from around the region whose character has seen them adjudged the best of their variety in what many report to be a vintage to remember. . . for all the right reasons.

Hawke's Bay winemakers were invited to submit Chardonnays from the 2019 vintage for consideration. Cameron Douglas, MS conducted a blind tasting of the wines submitted. Cameron expressed he was honoured to be involved, finding the selection enjoyable yet challenging due to the high calibre of entrants.

"2019 is indeed a great vintage for Chardonnay from Hawke's Bay. The theme for the tasting revealed itself after the first flight – texture, intensity, tautness, great line of acidity and a core of fruit. The potential for ageing many of the wines was apparent." affirmed Cameron.

The collection represents an assortment of Hawke's Bay's Chardonnay, highlighting the quality and diversity of this noble grape that loves our Hawke's Bay terroir, expressed by our talented winemakers in the region. It will be presented to key opinion leaders throughout New Zealand and the world over the coming weeks. The objective is to increase awareness of the outstanding and consistent quality of Hawke's Bay Chardonnay,and its core role in telling the New Zealand Wine excellence story.

2020 was the perfect year to launch this initiative with vintage 2019 conditions playing right into our Chardonnay producers' hands.

"As we have said before, great vintages are remembered, discussed and tasted for decades.

2019 will be remembered as one of our greatest Hawke's Bay vintages of all time and certainly for us it has produced some of our greatest wines to date. The wines will provide years, and in some cases decades of enjoyment and drinking pleasure and it is expected they will receive high critical acclaim. This will help to forge Hawke's Bay's place in the world of fine wine.

A real stand out for me in the 2019 vintage was how pristine the fruit was due to the ideal growing season. Fruit condition was perfect. If you got the picking decision right, had good viticulture practice and yield control then there is no reason why you wouldn't have had the perfect material to work with. For me, good Hawke's Bay Chardonnay is about richness, concentration but within a lovely framework of freshness from good natural acidity, and of course a little complexity."- Hugh Crichton, Winemaker.

The following twelve wines make up the inaugural collection:

Askerne Estate –The Archer Chardonnay 2019
Bilancia – Tiratore Chardonnay 2019
Church Road – Tom Chardonnay 2019
Clearview Estate – Reserve Chardonnay 2019
Collaboration Wines – Aurulent Chardonnay 2019
Coopers Creek – Select Vineyards 'Limeworks" Chardonnay 2019
Elephant Hill – Salomé Chardonnay 2019
Monowai Estate – Upper Reaches Chardonnay 2019
Pask – Declaration Chardonnay 2019
Sacred Hill – Riflemans Chardonnay 2019
Tony Bish Wines – Heartwood Chardonnay 2019
Villa Maria – Single Vineyard Keltern Chardonnay 2019

The Chardonnay Collections 2020 are being sent out to international commentators in December and will be shared with New Zealand commentators early in 2021. As part of Hawke's Bay Winegrowers' sustainability policy, all wines have been sent using sustainable, recycled and recyclable packaging.