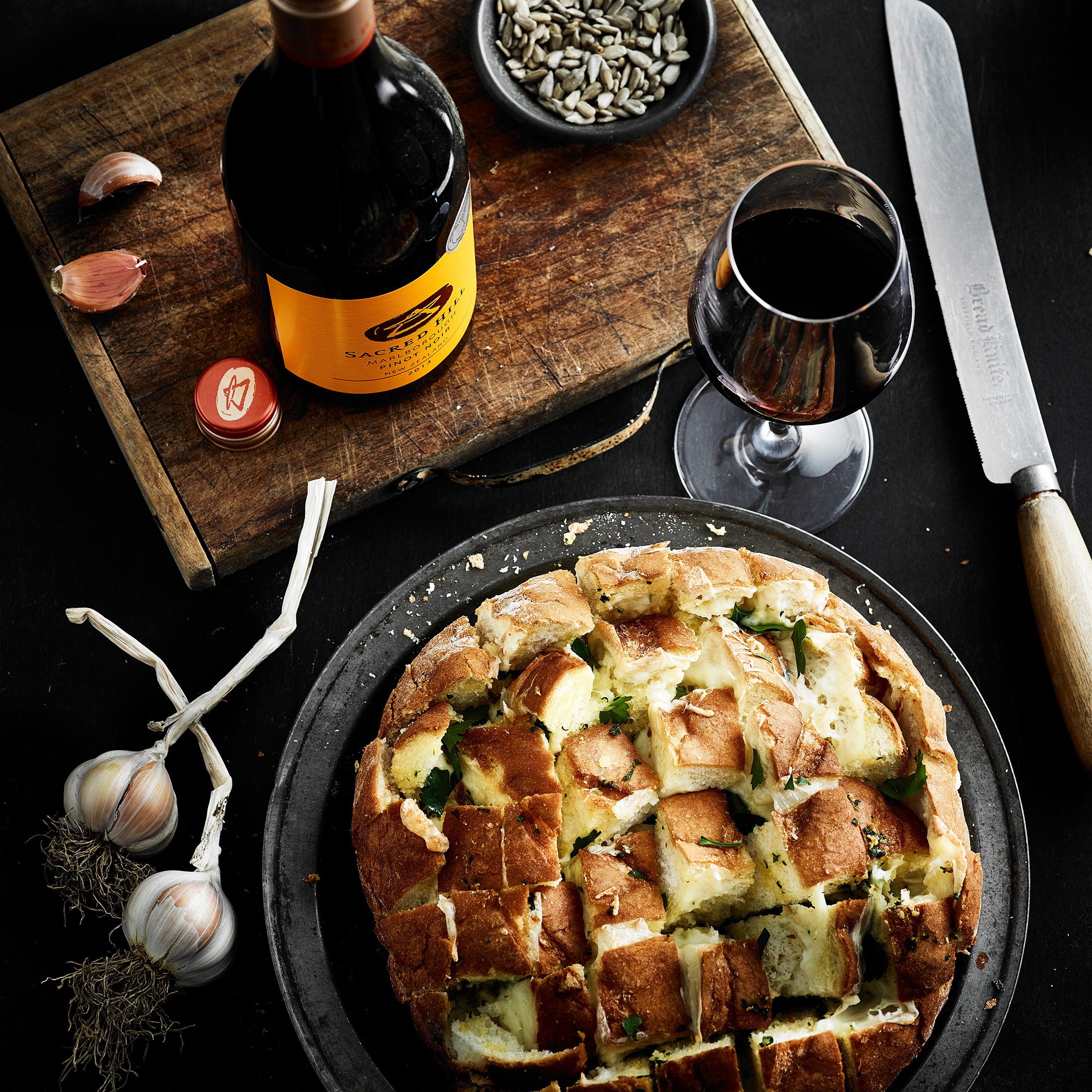 18 Jun

Recipe: Cheese and garlic pull-apart bread

Now that the evenings are starting to cool down try out the cheese and garlic pull-apart bread with a glass of Sacred Hill Orange Label Pinot Noir – it should definitely warm you up!

Ingredients:
5 cloves of garlic minced
1/3 cup parsley, chopped finely/minced
2 tbsp olive oil
1 small loaf (sour dough or cob loaf etc.)
3 tbsp butter
Salt to season
120g mozzarella cheese (either chopped into small squares or shredded)
Method:
Preheat the oven to 190°
Combine the garlic cloves, parsley and olive oil in a small bowl.
Heat the butter in a small frying pan and sauté the garlic mixture for 2 minutes, remove from heat.
Using a serrated / bread knife, every 1 inch cut diagonally across the whole loaf. Repeating in the opposite direction also – ensuring you don't cut the bread right the way through.
Using a spoon, drizzle the garlic butter mixture through all the cuts
Place the cheese throughout the cuts as well.
Place the loaf on a sheet of tin foil, folding the sides up to the top. Also cover the top of the loaf with a separate piece of tin foil.
Bake for 10 minutes, then remove the top piece of tin foil and bake for another 10 minutes (or until the cheese has melted completely).