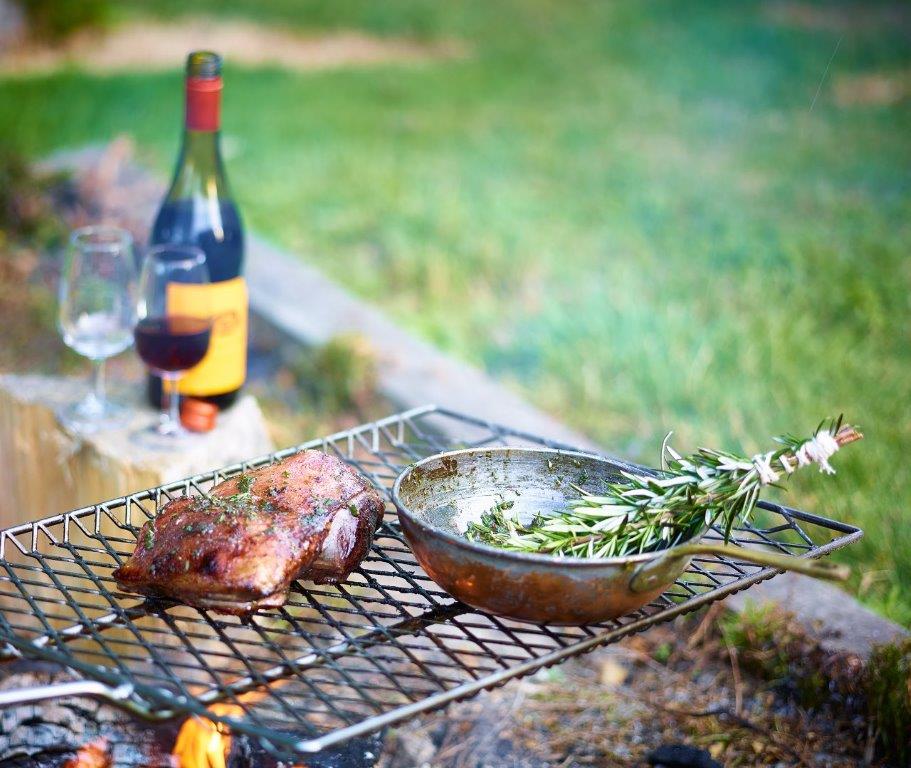 15 Apr

Recipe: Red wine, mustard and garlic marinated lamb

Ingredients:
De-boned Lamb Shoulder
Mix 75mls good quality olive oil
75mls good quality red wine, we like using Sacred Hill Orange Label Marlborough Pinot Noir
2 tablespoons seed mustard
3 cloves garlic mixed
2 tablespoons sweet chilli sauce
2 tablespoons of mint sauce
few sprigs rosemary
salt and pepper
Combine and rub all over the shoulder, refrigerate over night if possible. Pull out of fridge 1 hour before cooking to bring up to room temperature. Pre-heat oven, drain marinade and keep aside to baste the meat while cooking, sear and caramelize both sides in pan before placing in oven to cook.