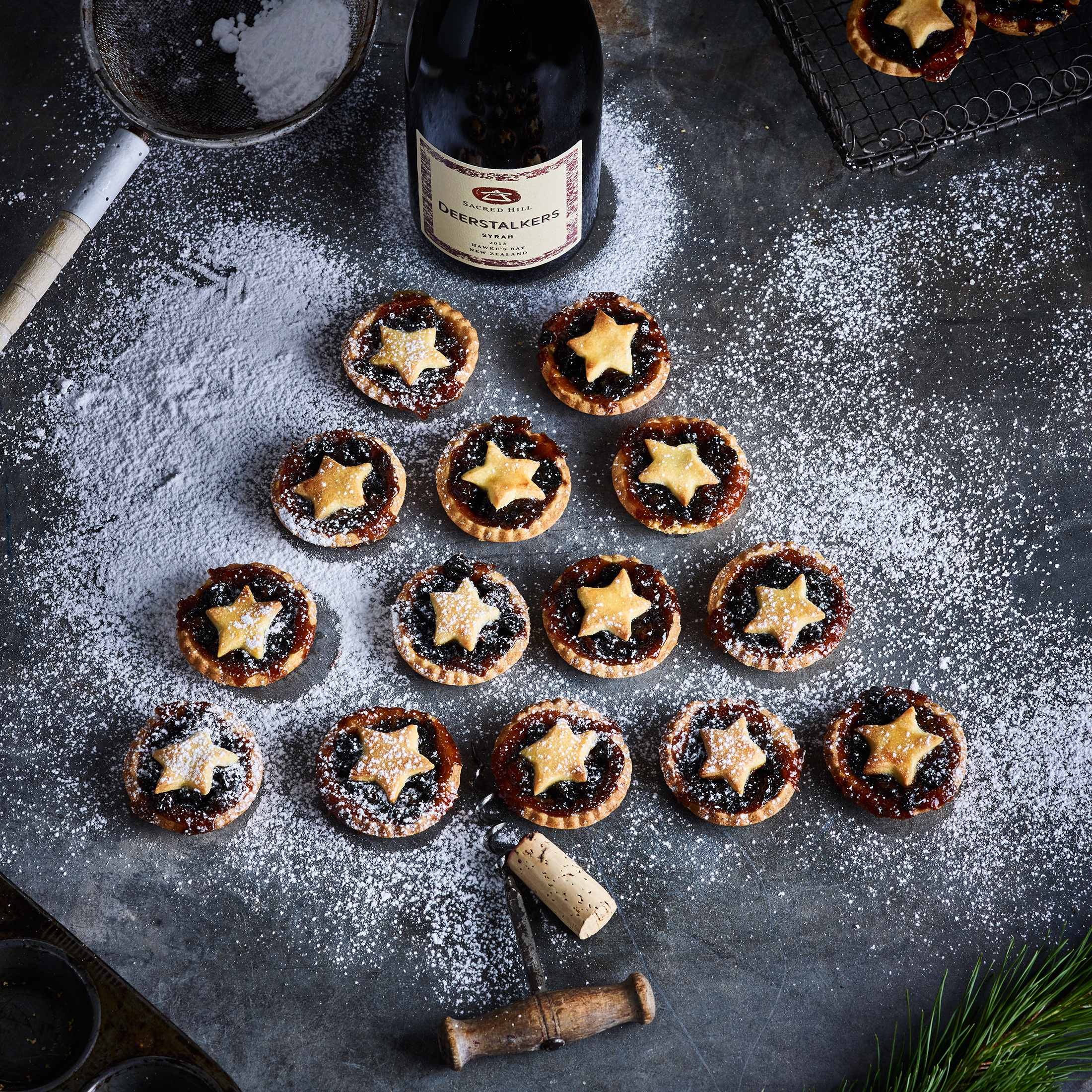 09 Dec

Recipe: Summer Christmas mince pies

Ingredients:
Zest of 1 lemon + 1tsp of juice
Zest of 1 orange
100g dried apricots, finely chopped
100g dried nectarines, finely chopped
100g dried cranberries
100g Sultanas, sliced
50g crystallised ginger or crystallised pineapple, finely chopped
1 cup of your favourite Chardonnay (alternatively use Sauvignon Blanc or Pinot Gris)
1 cup water
½ cup sugar
1 can sliced peaches in syrup or juice, chopped
2 level Tbsp custard powder or cornflour
2 Tbsp cold water
Sweet short pastry (either bought or home-made)
Method:
Cut dried fruit with scissors to approximately the size of a pea
Put the prepared fruit in a medium- large fry pan with the wine, water and sugar, cover lightly and simmer for about 10 minutes, stirring at intervals
Meanwhile drain the peach liquid into the pan and chop the drained peaches into small pieces. Add them to the pan after the dried fruit has expanded, and bring to the boil again
Mix the custard powder or cornflour with the cold water until smooth, then stir into the mixture. When it has thickened, take off the heat. Cool before use
You can use this immediately or transfer it to airtight containers and refrigerate until you need it.
Roll the pastry to around three millimetres thick. Use a 6cm cutter or a glass to make circles and press them gently into non-stick sprayed mini-muffin tins
Drop a heaped teaspoon of fruit mince into each one, then finish by placing a pastry shape of your choice on top
Bake at 180 degrees Celsius for 10 to 12 minutes or until the pastry begins to brown