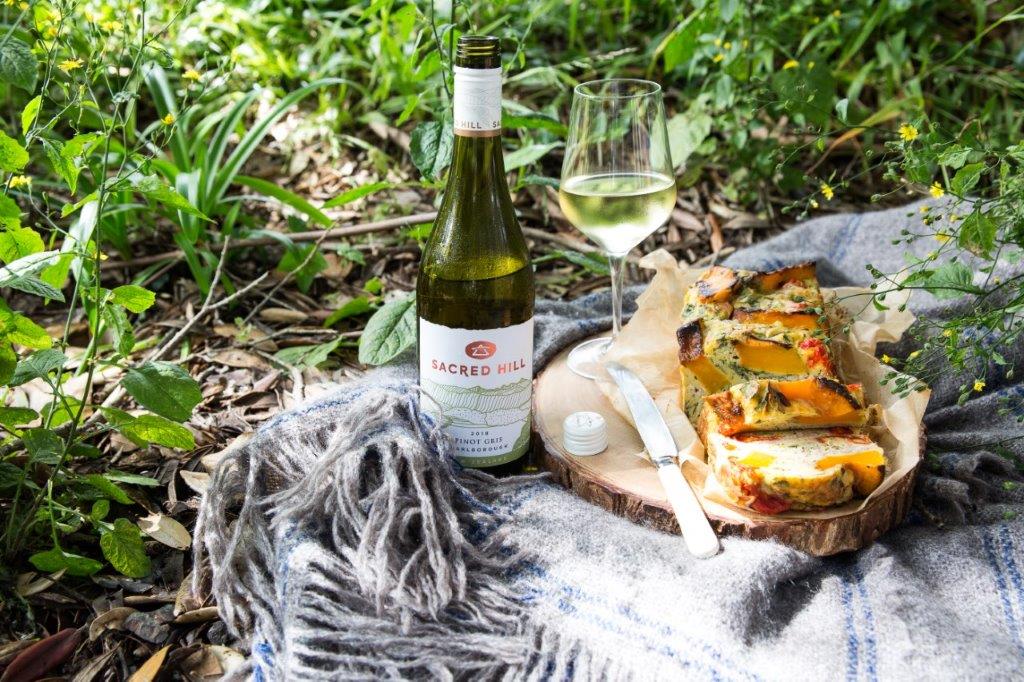 13 Dec

Recipe: Summer Squash Loaf with Pancetta Goat's Cheese and Caraway

To celebrate the natural outdoors and landscapes that inspire Sacred Hills new labels, Gretchen Lowe from My Weekend Table Blog created the ultimate hiking snack for breakfast, lunch or dinner. This recipe is a great base to add a variety of fillings to and pairs beautifully with the rich and creamy stone-fruit and pear palate of Sacred Hill's Pinot Gris. Make sure you pack a couple of ripe avocados to smear on top.
Serves: 6
Prep time: 8 mins
Cook time: 40 mins
Ingredients:
6 large free range eggs
1 cup flour (or gluten free flour)
1 tsp baking powder
1 tbsp caraway seeds, toasted
1 red onion, thinly sliced
1 cup grated cheese
Large handful Italian parsley, chopped
100g thinly sliced pancetta
½ large butternut squash, cut into slices and roasted
Method:
Line a loaf tin with baking paper and preheat oven to 180C.
Whisk eggs then add flour and baking powder and whisk further to combine.
Add the caraway seeds, sliced onions, cheese, parsley, plenty of sea salt and pepper and stir through.
Pour a third into the loaf tin then layer with half the pancetta and pumpkin. Repeat once more ending with egg mix.
Bake for 40-50 mins until golden on top.
Enjoy.