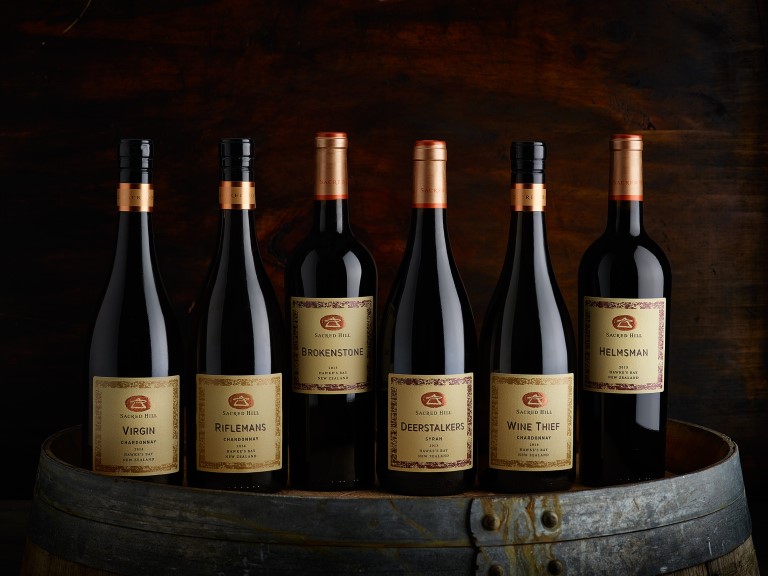 15 Nov

The Riflemans Legacy Continues

The true test of an iconic wine is its cellaring potential. The capacity to develop grace and complexity over time. That's why Sacred Hill is very proud to receive the prestigious Outstanding Wine of Provenance trophy at the 2017 Hawke's Bay A&P Wine Awards for their 2005, 2010 and 2015 Riflemans Chardonnay.

The award acknowledges world class wines that exhibit a consistency of style over time. To ensure that this celebrated legacy continues, Sacred Hill has just released their 2016 Riflemans Chardonnay.

The 2016 Riflemans is another very classical Chardonnay with an intense palate and sensational length – the hallmark of the renowned Riflemans vineyard. Sourced each year from the beautiful, elevated river terrace, the name of both the wine and the vineyard were inspired by the little known native New Zealand bird, the Rifleman.

The 2016 growing season wasn't without its challenges, with erratic weather and dire predictions of an extreme El Nino weather pattern. Despite this, Hawke's Bay experienced a cool, variable spring and hot, dry summer, helping to retain freshness in the wine. Sacred Hill winemakers harvested totally pristine fruit with excellent ripeness and acid balance, along with good intensity and persistence.

The result of this immaculate harvest is another powerful, elegant vintage with intriguing, lifted aromas of ripe mandarin peel, nectarine, hazelnut and vanilla bean with nuances of nutmeg and lemon meringue. This single origin Chardonnay is the culmination of over 20 years of winemaking with fruit hand-picked from Riflemans' 26 year old own rooted Mendoza.

Senior Winemaker, Tony Bish says "The Rifleman's Vineyard is a very special site. The deep red metal soils, elevated high above the Tutaekuri River, the surrounding hills, the remoteness, all add up to a tremendous sense of 'place', or terroir. This vineyard, along with many other great sites within Hawke's Bay, produce fine wines of intensity, precision, power and grace. These are the factors that make a wine region better than just good- a region that indeed has vinous greatness".

Vintage 2016 is the perfect match for strongly flavoured seafood or pork dishes to bring out the rich, intense flavours of this gorgeous Riflemans Chardonnay.

As the experts agree, patient cellaring will be very well rewarded.