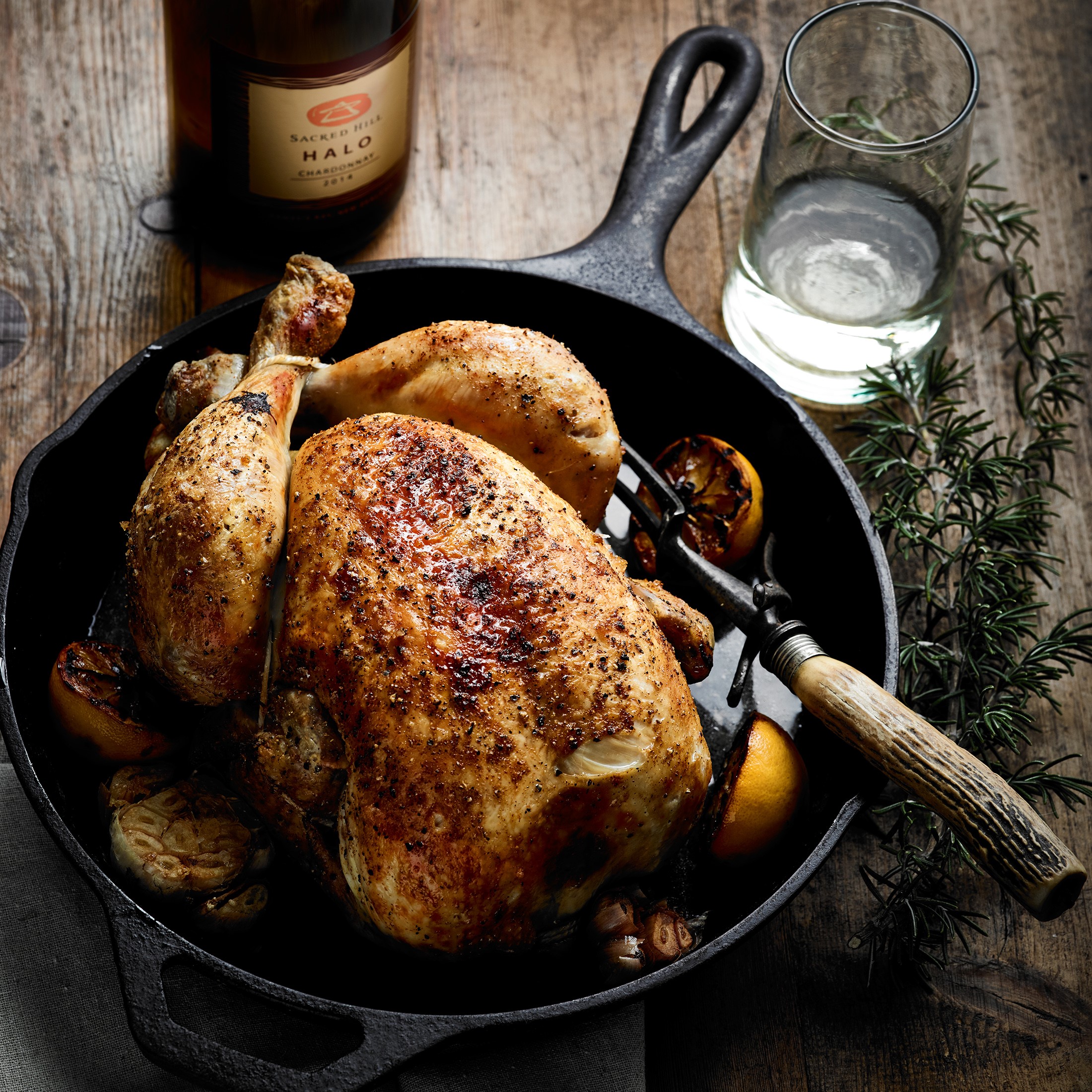 24 Jun

Recipe: Lemon and Herb Roast Chicken

This beautiful roast chicken goes great with a glass of  Sacred Hill Reserve Chardonnay, and nothing is better on chilly winter weekends.

Ingredients:
Roast chicken
Butter
1 lemon – sliced
5 cloves of garlic – minced
1 large onion
Fresh rosemary
Fresh thyme
Salt & pepper
Method:
Preheat the oven to 200° (or 180° fan-bake)
Chop the rosemary & thyme finely – leaving enough of each to scatter in the roasting pan. Mix the chopped herbs, 1 clove of minced garlic, lemon zest, salt and pepper with the butter.
Rub the butter mixture all over the chicken – both underneath the skin and outside.
Lay the chicken (breast side up) in your roasting pan with the onion, lemon, remaining garlic cloves, herbs and ½ cup of water.
Roast for 30 minutes, then turn the chicken over and cook for a further 20 minutes.
Add another ½ cup of water, turn the chicken once more (so it's breast side up again) and cook until juices run clear / whole roast is cooked through.