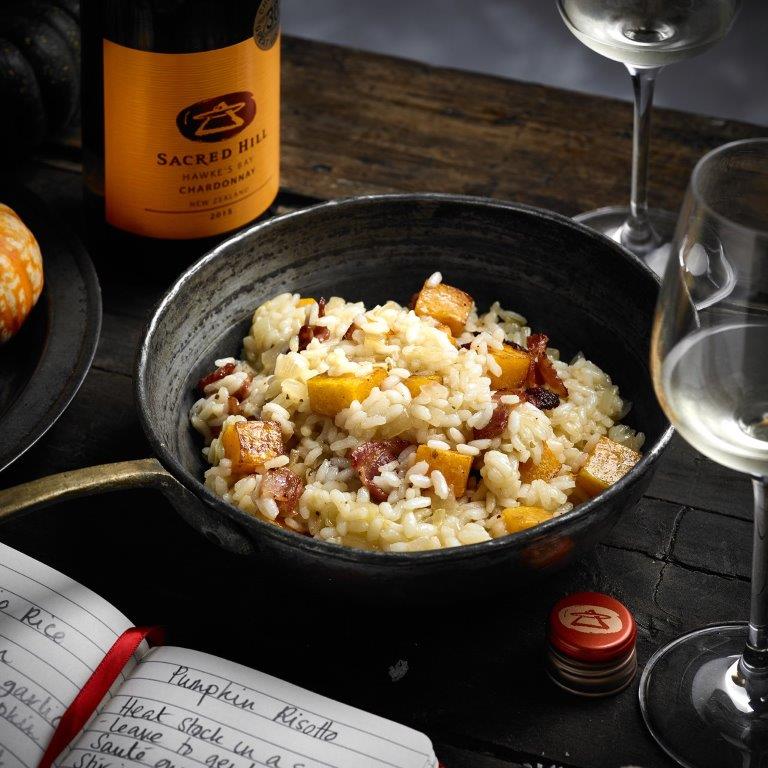 22 Apr

Recipe: Pumpkin Risotto Recipe

As the days get cooler and the leaves start to turn gold and red, we're starting to crave those delicious warming meals. Try out our recipe for Pumpkin Risotto. It got the tick of approval with a glass of Sacred Hill Reserve Hawke's Bay Chardonnay .

Ingredients:
2 cups Arborio rice
Olive oil
1 chopped onion
2 cloves of crushed garlic
1 cup chopped pumpkin (1cm cubes)
3 rashers of bacon
2 litres chicken stock
Grated parmesan to garnish
Salt & pepper to taste
Instructions:
Heat stock in sauce pan, leave to gently simmer
Sauté onion, garlic and bacon
Stir in pumpkin and rice
Add 2 ladles of stock and mix until stock is absorbed
Repeat until rice is soft and creamy and pumpkin is tender
Once dished, garnish with grated parmesan and enjoy!